Wondering What your Dreams Mean?
You've Come to the Right Place!
Hi, I'm Terri Ullstrup, Author of Dreamtime Dream Interpretation. Dreamtime Dream Interpretation is easy to do, logical and will give you a quick way to unlock what your dreams mean. I have cracked the dream code with the Dreamtime Method! Take a moment now and watch my short video below showing you how simple and accurate the Dreamtime Method is at interpreting your dreams. Thank you for your valuable time and attention to this most important Multi-Dimensional part of your own Self Within!
Dreamtime Dream Interpretation Video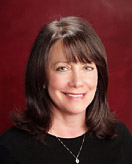 Terri Ullstrup RN, BSN, is the Author of Award-Winning Dreamtime Dream Interpretation – Opening to your Spiritual Sight Within. She has had her website: www.dreaminterpretation.com for 25 years. Terri has been interpreting people's dreams from all over the globe using her simple and accurate Dreamtime Method. You can purchase her Print & E-book on this website. Terri can be also heard on Dreamtime Podcasts & her Dreamtime Radio Station discussing and interpreting dreams. Please feel free to join her!