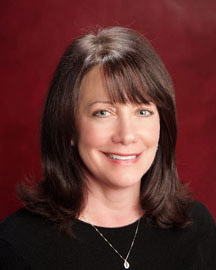 Terri Ullstrup who's 29 plus years of developing, testing and most-importantly validating her Dreamtime Method of dream interpretation has accurately interpreted thousands of dreams for people all over the world! In her Award-Winning Book, Dreamtime Dream Interpretation – Opening to Your Spiritual Sight Within, Terri teaches the Multi-Dimensional Approach of thinking to accurately interpret dreams. According to Terri, "Thinking Multi-Dimensionally" is learning first that you are a Being of many dimensions within, a physical and non-physical Spiritual being which is where your dreams originate. It is then learning to "think" from that multi-dimensional perspective to easily and accurately interpret your dreams.
Terri's dream interpretations using her Dreamtime Method have provided thousands of people with daily pinpoint guidance for their lives. Her fervent belief that there is more available to our past, present and future fueled her passion for dream interpretation and the benefits it offers to everyday life. Terri also actively teaches the Dreamtime Method in her Dreamtime Workshops.
In addition to her passion for dreams, Terri has been very affected by the healing power animals have had in her life. As a consequence, she works with animal rescue groups to preserve the lives of animals so people can experience the healing power they provide on a daily basis.
Terri's early professional background was as a Registered Nurse with a Bachelor of Science in Nursing. Terri, from her nursing experience, intuited from her patients that there was more to life than just the third dimension of people's experiences. She then went on to be a Surgical Sales Representative for 27 years. Terri resides in Colorado with her Golden Retriever, CoCo Beauty, where she enjoys the outdoors and the spiritual beauty of nature.
Do you have a question, comment or book review for Terri? Submit your information below.